Cute minke whales and dolphins in the bay
The day started beautiful with minke whales popping up everywhere, white-beaked dolphins jumping around and in the end really nice close encounter with the minke whale!
A fun fact about the minke whale, they have a really stinky breathe! Sometimes we smell them before we see them, they have a fishy breathe and therefore have the nickname stinky minky.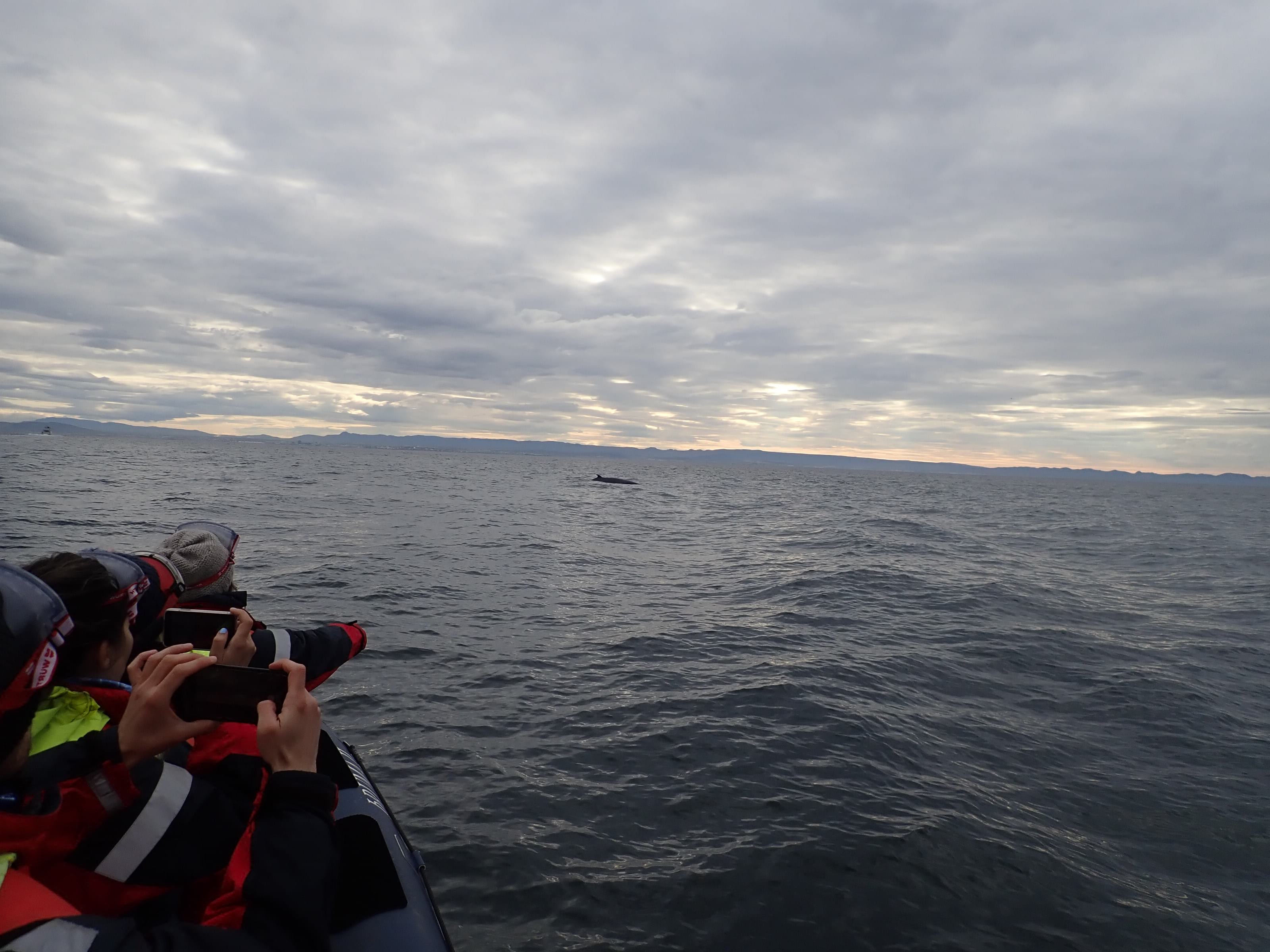 We though we found a seal,, it turned out to be a buoy floating around which we saved from the ocean!
---