A really Icelandic day!
The day started with pooring down rain the whole morning, the forecast said it was gonna calm down but it just got worse! But luckily the rain finally stopped and the sun came out! We had a great afternoon in our bay with several encounters with the minke whales, quite close a couple of times!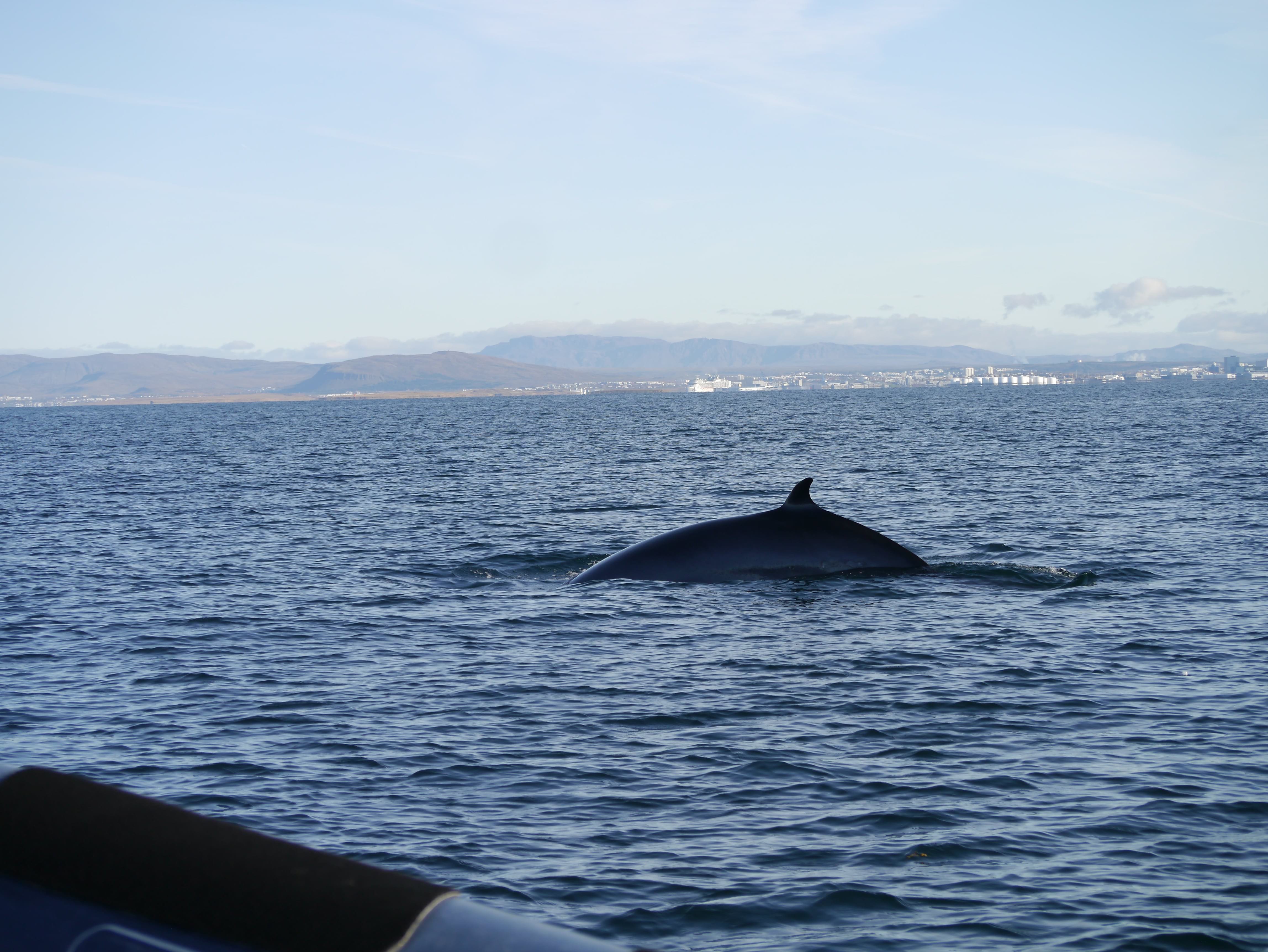 We cruised around in the bay and the most beautiful rainbow appeared with the start in Akranes and ending up in Snæfellsnes. Beautiful afternoon.
---